PROGRAM - WORK UNDERWAY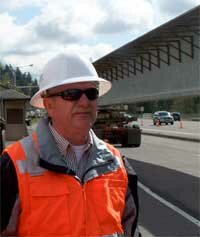 Project Delivery Methods
Projects on the Program follow one of three delivery methods: design-build, design-bid-build, or construction manager/general contractor. Each method has specific development, implementation, and closeout steps that projects undergo before completion.
Stages Under Development
Descriptions of all the stages within the Program and what each of them represents.
Video Podcasts
View and download video podcasts from the ODOT web site for the current construction season.
Active Bundles by Region
There are a number of active bundles within the OTIA III State Bridge Delivery Program at any given time.
Master Project Schedule
This PDF contains the master schedule of the work to be done in this eight to ten year program.