PARTNER CENTRAL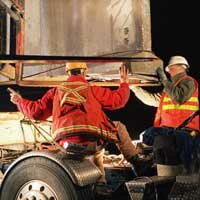 CS³: Context Sensitive and Sustainable Solutions
Download the CS³ Guidebook and its appendices and link to other related information.
Environmental
Information and downloads related to environmental policies and performance standards.
Procurement
Download information such as the A&E selection process, consultant questionnaire, etc.
Design
Download information such as the A&E Consultant Guide, design examples and more.
Construction
Find information pertaining to construction activites on bundles across the state.
Training
Access archived training presentations and get information on upcoming training events.
Stakeholder Event Log (Login Required)
Enter or review information about a recent or future OTIA III stakeholder event.
Systems
Links to systems such as Workplace and the Stakeholder Event Log.