PROGRAM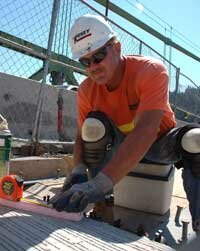 Program Overview
Links to items on the official OTIA III State Bridge Delivery Program web site providing a general overivew of the program.
FAQs
Frequently asked questions about the who, what, when, where, and why of the OTIA III State Bridge Delivery Program.
Economic Success
Interactive map showing economic stimulus information and links to additional success stories.
Work Underway
Informational documents to walk-through some of the processes and schedules used in the program.
Monthly Progress Report
The monthly report providing the status of the program plus an archive of past reports.
Annual Program Reports
The annual reports provide the status of the five goals within the program.
Glossary
Definitions for acronyms, terms and status types used throughout this web site.
Related Links
Links to various Oregon Department of Transportation web sites related in some way to the OTIA III State Bridge Delivery Program.